Simple ways to be eco-friendly while skiing
Help save the planet when you're in the mountains this winter!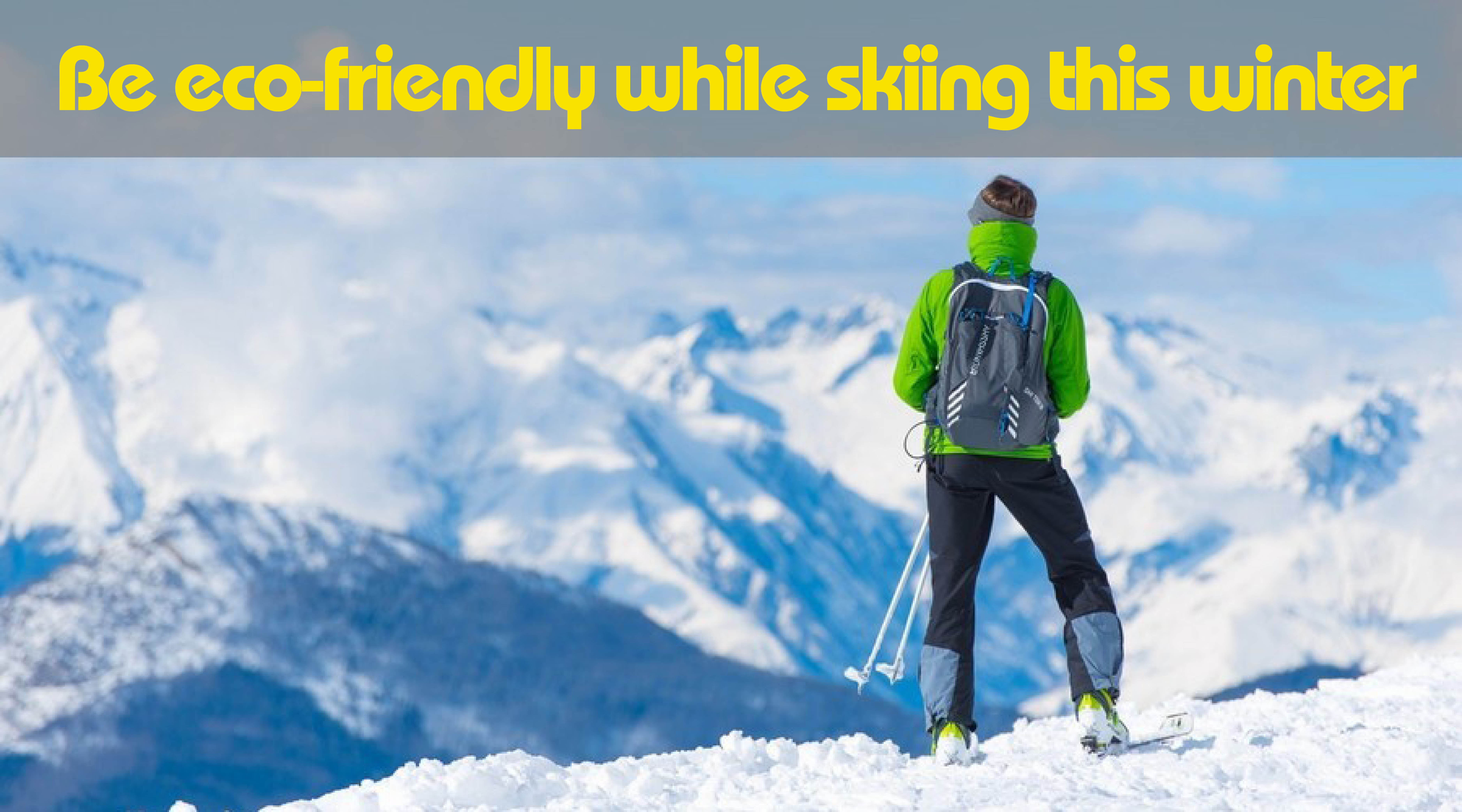 Skiing and damaging the Earth don't have to be mutually exclusive.
There are ways we can enjoy the amazing Alpine slopes while still taking care of the planet that gave them to us. The mountains and pistes should be considered precious to all avid skiers.

Climate change should also be of concern, since it directly affects our slopes and glaciers.

The good news is, you can do your part and still experience an authentic skiing experience. Les Gets in particular is on the right course towards improving their ecological footprint.

With that in mind, this guide will take you through some simple ways to be eco-friendly while skiing:

Why Les Gets in Particular?
Les Gets has geared itself towards being eco-friendly while simultaneously enjoying everything the mountain has to offer. There's no need for skiing and environmental concern to be mutually exclusive.
There's a few ways they move towards this goal.

Awareness is raised to as many people as possible, including local businesses and accommodation providers, showcasing how fragile the environment truly is.

Incentives have been put in place to help combat further damage in certain areas. Wood-fired central heating, solar panels and eco-friendly transport initiatives are a handful of examples of how Les Gets aims to look after its environment.

With this in mind, here are a handful of ways you can enjoy your ski trip while being eco-friendly.

Alternate Skiing
Skiing is great, and we don't want to discourage anyone from it in the slightest.
However, our beloved sport does cause damage to our equally beloved slopes. For the passionate ski lovers out there, we suggest you try an alternate form of skiing.

Ski touring is a great example.

Utilising completely untouched terrain, ski touring is any ski lover's dream, alongside being very eco-friendly. It might be a little more difficult in comparison to traditional skiing, but it's just as rewarding and there's plenty of ski lessons available if you're unsure!
Keep the Same Bottle
It's good to stay hydrated on the slopes. You're high up in the mountains and using a lot of energy.
What isn't good is throwing your bottle away once you're done with it, and leaving it on the mountain. If a large number of skiers follow this mentality, it can be detrimental to the environment.

As an alternative, bring a refillable bottle or flask and avoid throwing away an unnecessary amount of plastic bottles.

If you're worried about your drink getting too warm or too cold, there are bottles and flasks designed to maintain your drink at a certain temperature, so you don't have to continually purchase a replacement.

Keep Cigarettes Away From the Mountain
We don't mean you shouldn't smoke on the mountain.
What we mean is there are too many instances of cigarette butts being left on the slopes. We don't need to explain how damaging that could be.

As with the plastic bottles in the example above, we need an alternative solution. In this case, portable ashtrays are the answer.

These will allow you to enjoy a smoke while overseeing the stunning views, knowing you'll have somewhere to deposit your cigarette afterwards.

How You Get to Your Resort
We tend to assume the standard mode of transport for our holidays is by plane.
While it may be a quick way to reach your destination, it's not always the healthiest option for the environment.

Instead, you can avoid the flights and jump on a train!

Many significant ski resorts can be reached by train, with transfers available from a large number of stations.

Alternate Times
Thinking outside the typical holiday times can also help to reduce damage.
Going on a ski holiday during peak time only adds to the large number of people already occupying the slopes. Not only are more people using the slopes (causing more damage), but when all of them are travelling at the same time it only adds to the environmental harm.

Travelling during alternate times can help in aiding sustainable tourism, which in itself reduces harm to the environment.

Deciding to go later in the season or even midweek will result in less people using the slopes at the same time, as well as reduced travel and fossil fuel use.

As an added incentive, since weekend skiing is the more popular option, you'll enjoy quieter slopes, cheaper prices and shorter travel times!

Go and Ski Green!
With all of these simple ideas, you can now go skiing with the peace of mind in knowing you're protecting the very slopes allowing you to ski in the first place.
So let's get booking!
Alps2Alps offer affordable private transfers from a variety of airports and train stations, either directly to the resort or to pick up your ski rental first.

All articles