9 ways to avoid uncomfortable ski boots
Whether you're a beginner or seasoned skier, it's worth taking the time to read these pointers.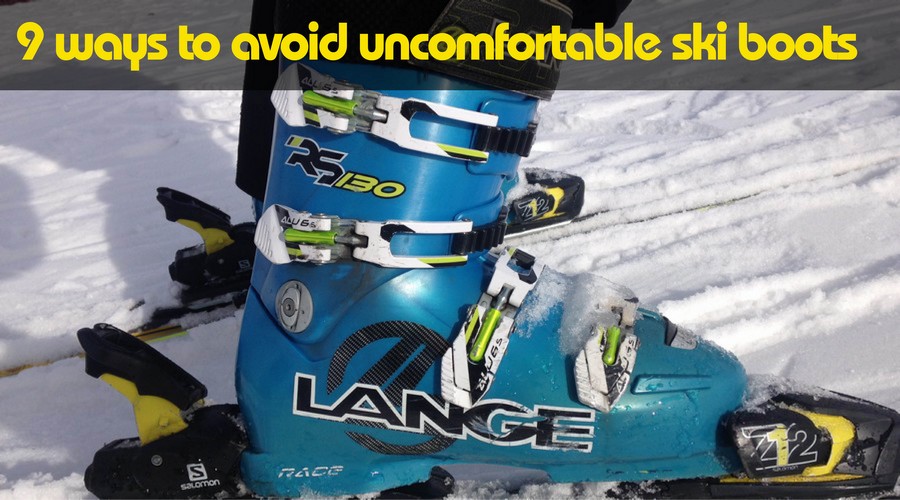 Whether you're hiring equipment or have your own ski boots, it's crucial they fit correctly, both from an enjoyment and performance perspective.
For skiing, it's important that you flex your ankles which means your shins press against the front of your ski boots. It's therefore important that your shins don't get badly bruised, otherwise you'll avoid using this forward pressure against the front of your boots, which in turn will effect your skiing performance and enjoyment.

Here's a little checklist of some basic do's and don'ts to help:
Wear a sock which is long enough to come above the top of the inner boot.
Make sure there aren't any creases in your socks which will cause pressure points.
Do not wear two pairs of socks as creasing is more likely to happen.
Ensure the boot tongue is pushed inside the rest of the inner boot and aligned so the padding is against your shin.
Thermal leggings should be pulled or folded up above the boot top, as there's often a nasty seam that can dig into your shin.
The 'snow skirt' which is stitched into your ski pants needs to go over the outside of your ski boot.
Children do not always check the above, so adults should help until it's part of the child's own routine.
Ski boots need to feel snug and tighter than normal footwear, but they should be comfortable.
If there are any pressure points that don't go away after about an hour of skiing, you will need to make some changes...
If you're renting ski boots, you may need to change the size and/or style of your boot as some boots have more volume than others. If you are skiing in your own boots, find a ski shop with a reputable boot fitter to help you sort the problem.

Remember: pressure points only get worse, so don't suffer in silence!
Here's a little video showing how to fasten your ski boots correctly: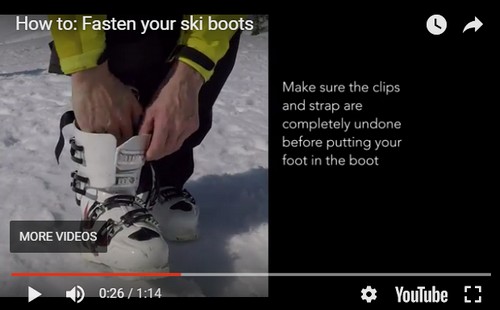 All articles