What's new in Les Gets?
There's some exciting developments coming our way in Les Gets for winter 2019/20.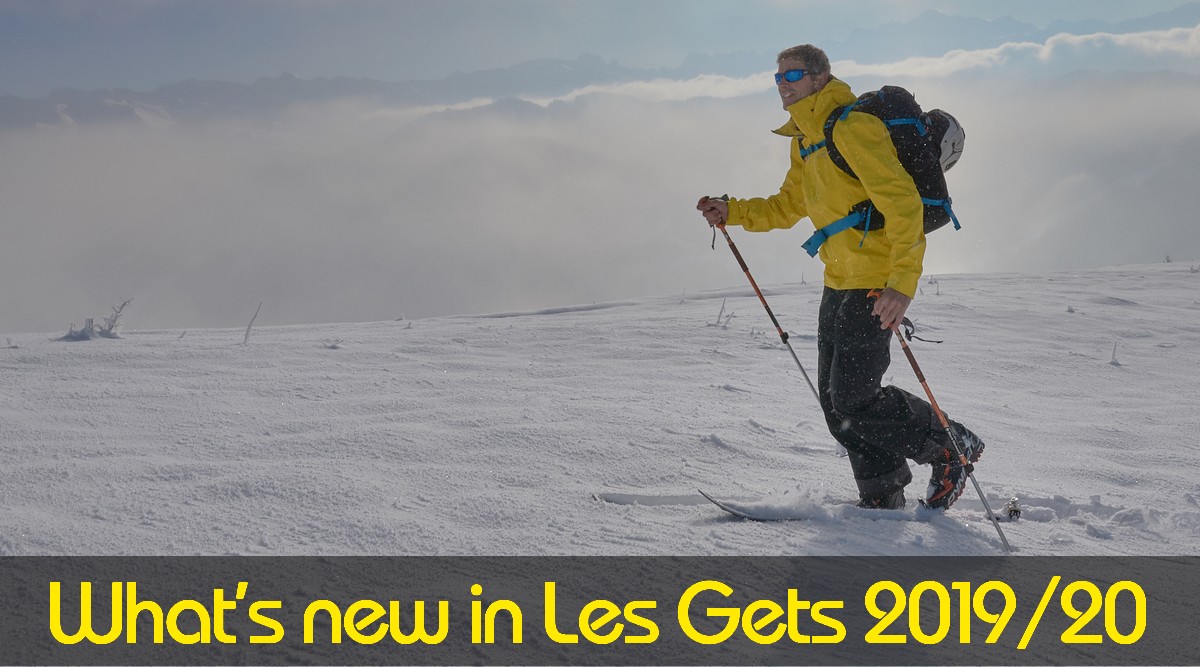 Ski touring piste
With the increasing popularity of ski touring in and around Les Gets, a new slope has been created on Mont Chéry. It starts from the village and is fenced off from the main run to help keep you safe on your way up. The 'up only' slope is reserved purely for ski touring or split boarding and climbs 665m over 3km.
If you're new to touring (or 'rando' as it's called in France), this new piste is a perfect learning ground. When you reach the summit and ski or snowboard back down, make sure you use the main slopes. Here's the piste markers to look out for on the way up: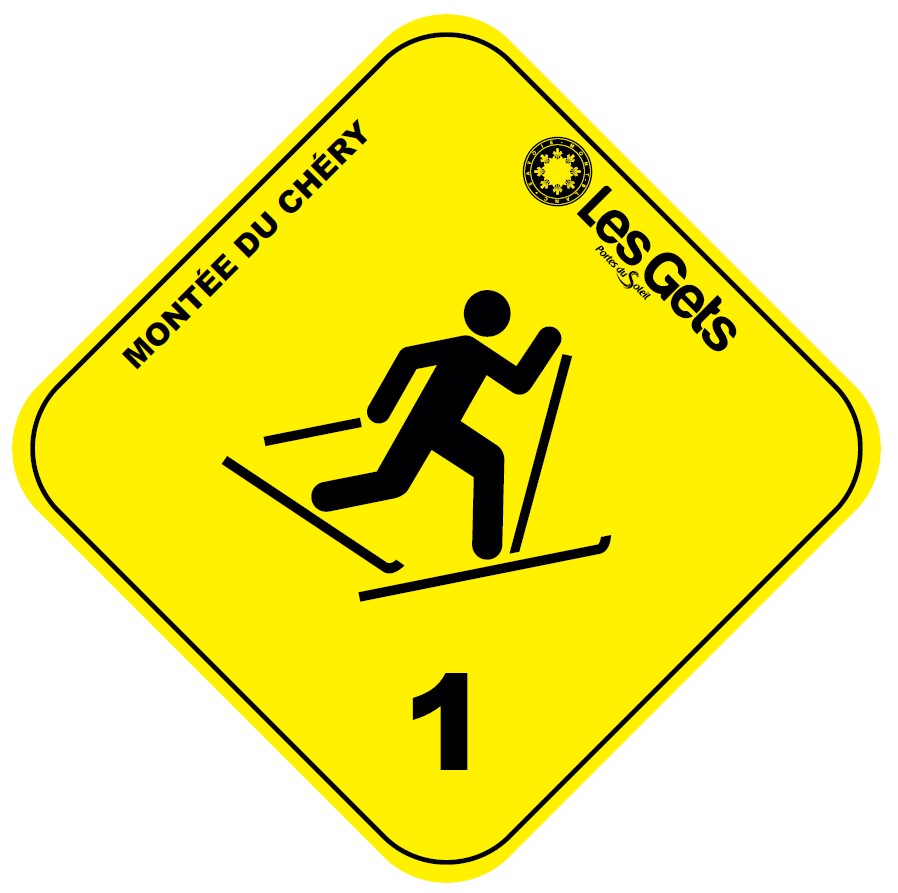 Blue run at Les Perrieres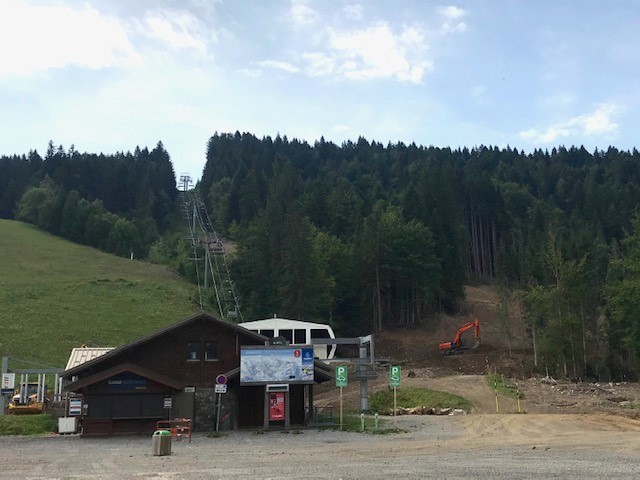 A new blue piste has been built at the bottom of the Perrieres sector. The 'Les Trembles' run, which has been cut through the trees on the far side of the Perrieres Express chairlift, will give an easier alternative to the lower part of the existing red run back to the carpark.
The new slope can either be accessed from the 'Vorosses' piste at La Turche or from the main 'Melezes' red piste. It has already been landscaped and finishing touches to the bridge crossing over the stream are happening right now.
Snow-making installations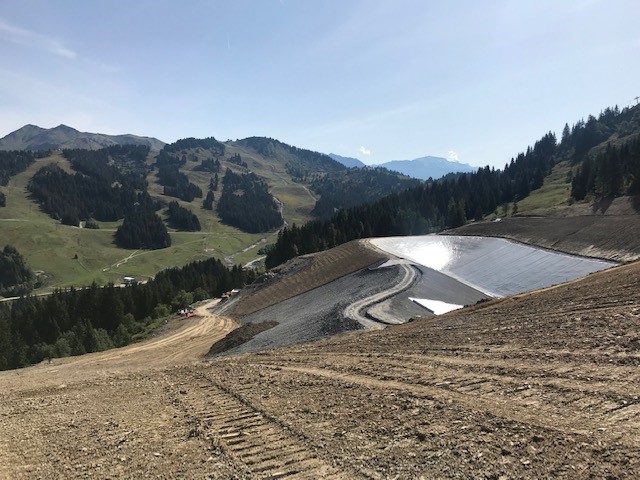 New water reservoirs are being created in Les Gets in order to supply the increasing numbers of snow canon.
When complete, the 'Renardiere' reservoir (shown above) will hold up to 70,000 cubic meters and have a capacity of producing 140,000 cubic meters of snow. A new similar sized reservoir is also being made at Les Chavannes.
The plan is to increase snow-making coverage to over 50% of the local ski area.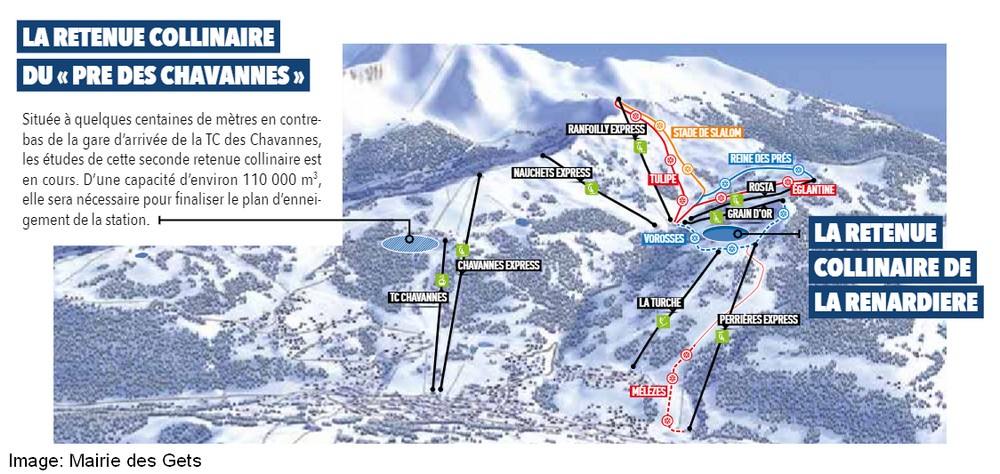 All articles